ATP Store
The ATP Store is on hiatus. Watch this page or listen to the show to learn when it will return. We do have a small number of pins in stock and available to order.
If you'd like to support the show, consider becoming a member. ATP Members also get a promo code worth 15% off all orders during our time-limited sales in the ATP Store. Join today!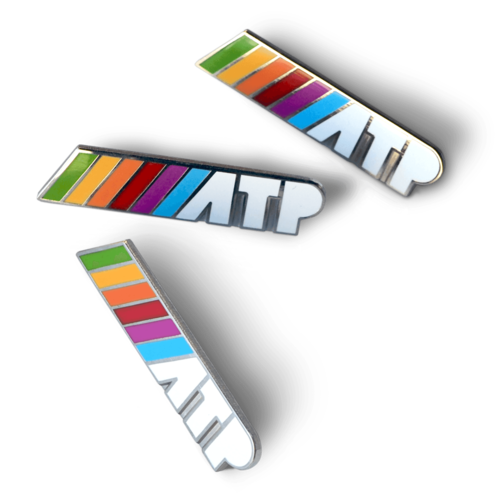 The classic ATP logo pin, now with a locking pin back.